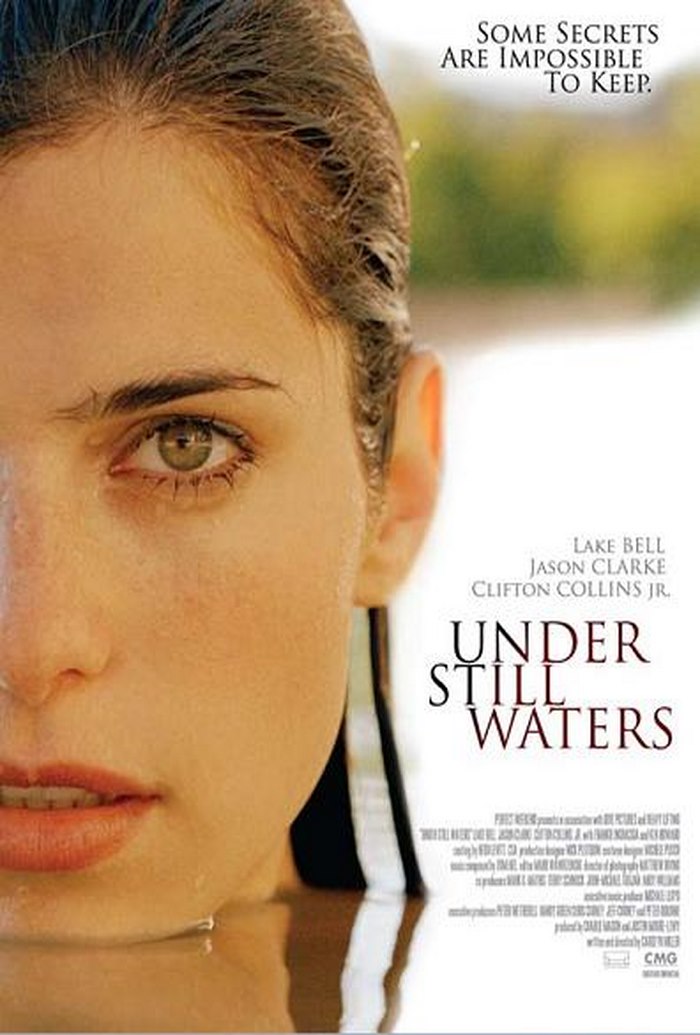 In this classic film noir set-up, a beautiful, wealthy young heiress and her un-successful husband make a last effort to salvage their marriage by going for the weekend to her family's lakeside mansion. Along the way, near their mansion, they hit a motorcyclist who apparently just ran out of gas and soon he is unwittingly drawn into their lives. But was the husband's hitting the motorcyclist really just an accident? Maybe not everything is as it seems on the surface....
Under Still Waters
Production Status
Available for Immediate Delivery
Genre:
Thriller
Starring
Jason Clarke (Terminator: Genisys, Dawn of the Planet of the Apes, Zero Dark Thirty)
Lake Bell (In a World, No Strings Attached, What Happens in Vegas)
Clifton Collins Jr. (Pacific Rim, Star Trek, Capote, Traffic)
Producers
Justin Moore-Lewy and Charlie Mason: Perfect Weekend

In 2004, Moore-Lewy and Mason formed Perfect Weekend for which credits include "Sleepwalking", staring Charlize Theron, Dennis Hopper, and Nick Stahl which premiered at Sundance 2008 and is currently being released by Overture, and "Small Town Saturday Night", starring Chris Pine and John Hawkes. Currently in post-production is "The Open Road," produced by Perfect Weekend, starring Jeff Bridges, Justin Timberlake, Mary Steenburgen, and Harry Dean Stanton.
Official site
US Distribution
IFC Films