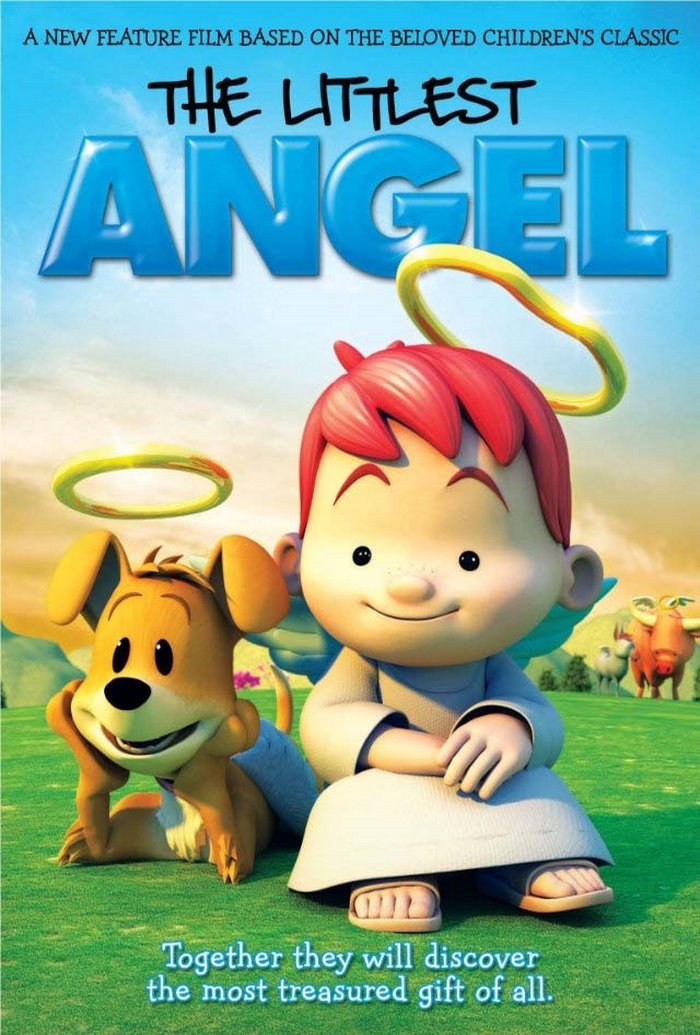 Recently arrived in heaven, 5-year-old LITTLEST ANGEL has a hard time adjusting to heavenly life. Instead of going to his "good deeds" classes at the Angel's Academy and properly growing his wings, he spends his days chasing butterflies, climbing trees and getting into trouble. He actually misses his life on earth and wants to return to retrieve his treasure box which he misses.

Despite the danger, and the fact that it is forbidden, LITTLEST goes down to earth with his friend HALO, a cute little talking dog with wings, to find his treasure box. While on earth, he is captured by the creepy owners of a Traveling Freak Show who want to lock him up and exploit him.

LITTLEST is rescued by his heavenly friends and returns to heaven just in time for their Christmas party at which LITTLEST offers up his treasure box as a Christmas present and becomes a real angel. His treasure box now hangs in the sky as the brightest shining star.

Based on the 15th best-selling hardcopy children's book of all time by Charles Tazewell, with over 15 million copies sold worldwide in all major languages.
THE LITTLEST ANGEL
Production Status
Previously Licensed
Genre:
Animated Family Feature
Trailer:
http://youtu.be/ocPfntd1y6o
Starring
Ron Perlman (Hellboy I & II, The City of Lost Children)
Ed Kelly (Prayers for Bobby)
Caleb Wolfe (The Man Who Collected Food)
Director
Dave Kim (Elf Bowling)
Producers
Lance Thompson (Attack of the Sabertooth, Elf Bowling)