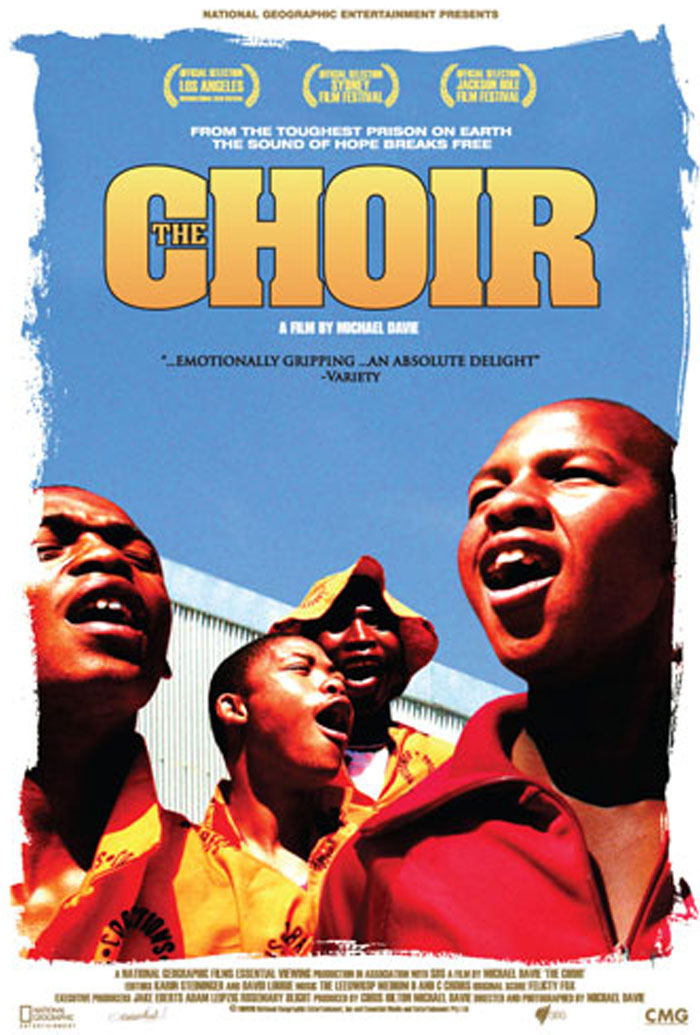 Shot over six years, The Choir is a true story of Jabulani Shabangu and a group of juvenile inmates battling to survive in S. Africa's toughest prison. Jabulani is rebellious and angry until he meets an old career criminal named Coleman, who offers him a chance to escape the brutality of prison life by auditioning for the highly disciplined prison choir. Jabulani soon realizes that he can sing and has a hidden talent for music. With his new found self-confidence, Jabulani rises the ranks and leads the choir at the National Prisoner Choir Competition in Johan-nesburg. But there's more going on here than just a contest to see who sings best. The brotherhood of choristers, along with Coleman's fatherly wisdom and an encounter with a victim, transform Jabulani's life and give him the tools he needs to survive behind bars but also in the world outside.
The Choir
Production Status
Available for Immediate Delivery
Genre:
Documentary
Producers
National Geographic Entertainment, Essential Viewing and the SBS.

Zimbabwean-born Michael Davie started as a journalist hitch-hiking for eight months from Cape Town to Cairo. The result was the critically acclaimed "Afrika! Cape Town to Cairo" (1998). Michael then joined National Geographic Television. There Michael made "War Child" (1999) about the Albanian refugee crisis, and won an Emmy. "War Diary" (1999) an account of the conflict in Kosovo followed. Davie then produced and directed "World Diaries", a series about conflict and human rights including "Apartheid's Children" (2000), "Honor Among Men: The Killing of Women in Pakistan" (2001), and "Days of Rage -The Intifada" (2002). In 2003 he completed two specials for National Geographic's Ultimate Explorer program: "Death on Denali" on the lives of rescue climbers on North America's highest mountain, and "Liberia: American Dream", about the last days of the Liberian civil war, winning the Edward R. Murrow award, the Colombia-DuPont award, a New York Film Festival Gold Medal and an Emmy nomination.
US Distribution
National Geographic Films