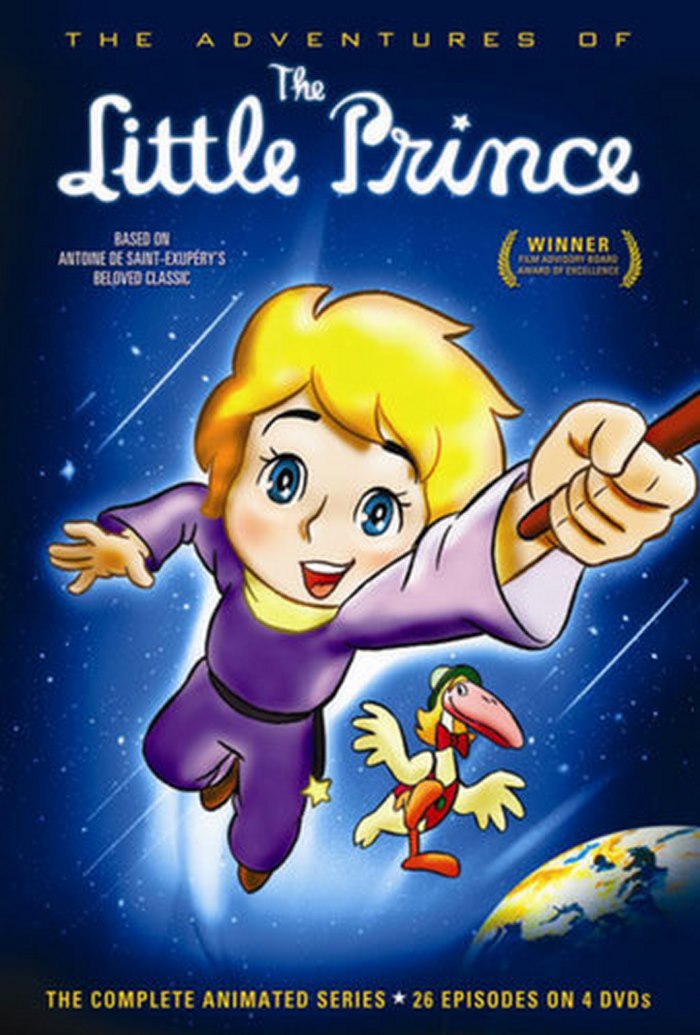 Winner of the Film Advisory Board's Award of Excellence

The Little Prince lives on the distant asteroid B-612. There he cleans his volcanoes and cares for his magical rose. One day a space bird named Swifty visits his tiny planet and shows him how he can hitch rides on passing comets and visit far off galaxies. Meeting new friends at every stop, the Little Prince travels across the universe and learns valuable lessons about honesty, bravery, and kindness.

Based on Antoine de Saint Exupery's classic character that has delighted millions (25 million copies sold worldwide in over 150 languages)!

The Adventures of The Little Prince series includes all 26 original half hour episodes as seen on Nickelodeon TV (USA).
THE ADVENTURES OF THE LITTLE PRINCE
Production Status
Previously Licensed
Genre:
Animated TV series