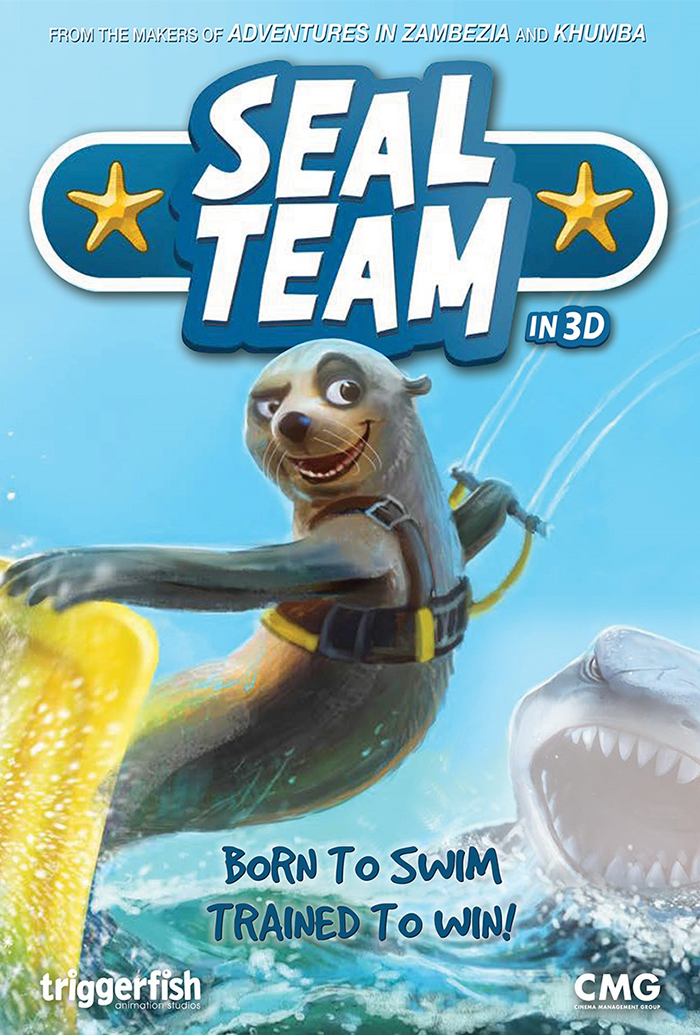 Famous for his daredevil stunts, Quinn has spent his life performing in a seal show in a Cape Town aquarium, co-starring the captured great white shark, Grimes. But now Quinn wants nothing more than to join the elite Seal Team: a crew of wild seals who battle to keep the citizens of Seal Island safe from marauding sharks. He grabs an opportunity to escape the aquarium and join his heroes.

Only, life on the wild side is no cushy gig and when he learns that he unwittingly helped Grimes' own escape from the aquarium and that Grimes is organizing the other sharks into a gang to besiege Seal Island, Quinn must foil Grimes' plan to turn Seal Island into one big seal buffet. Along the way Quinn learns from the Seal Team that it's not about what others think of you, it's what you're prepared to do for others that counts.

SEAL TEAM is as an action packed family comedy from the makers of ADVENTURES IN ZAMBEZIA and KHUMBA.

Seal Team
Production Status
In Pre-Production
Genre:
3D Animated Family Comedy Adventure
Director
Wayne Thornley (ADVENTURES IN ZAMBEZIA)
Producers
Stuart Forrest, Mike Buckland, Jean-Michel Koenig, James Middleton and Anthony Silverston

Animation Studio: Triggerfish Animation Studios