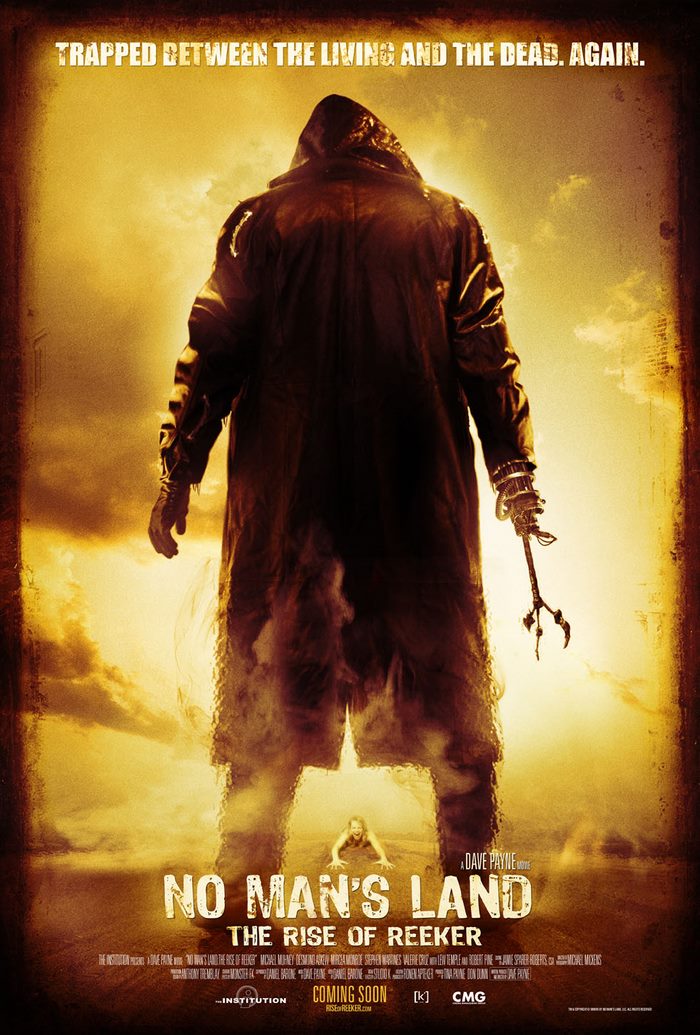 At the 6 Corners Travel Stop in Death Valley, a retiring sheriff trains his son as his successor. They're eating breakfast when they I.D. 3 fugitives who have just stopped for gas, high off a successful casino heist. The biggest bust of this Sheriff's career quickly becomes the biggest challenge of his career.

After a violent shoot-out, one of the crooks is dead and an explosion destroys the gas station. As the fire burns down, people are missing. Only six people seem to have survived - the sheriff, his son, two of the criminals, and two young women who work at the diner. It's a volatile combination of survivors - The Good, the Bad and the Cute.

Meanwhile, the fire department never arrives. No other travelers appear on the road, and no one comes to help. The phones don't work and the cars have been destroyed by the fire.
No Man's Land - The Rise of the Reeker
Production Status
Available for Immediate Delivery
Genre:
Horror
Starring
Michael Muheny (Colombus Day, The Portal)
Robert Pine (Red Eye, Confidence, Independence Day)
Desmond Askew (Turistas, The Hills Have Eyes, Go)
Mircea Monroe (The Change-Up, The Ultimate Gift, House of the Dead 2)
Stephen Martines (General Hospital, Guiding Light, Port Charles)
Valerie Cruz (Cellular, Nip/Tuck, Grey's Anatomy)
Director
Dave Payne (Addam's Family Reunion, Just Can't Get Enough, Boltneck)
Producers
Dave Payne, Tina Payne

PRODUCTION NOTES: No Man's Land: The Rise of Reeker will have the same gore, humor and smarts as the original Reeker.

No Man's Land: The Rise of Reeker picks up from the original but will work as a stand alone movie, with an even deadlier, scarier killer and a new set of characters.
While expanding upon the world created in Reeker, No Man's Land: The Rise of Reeker explores the origins of the Reeker and the implications of this unique vision of what 'really' happens to people as they die.
US Distribution
Lionsgate