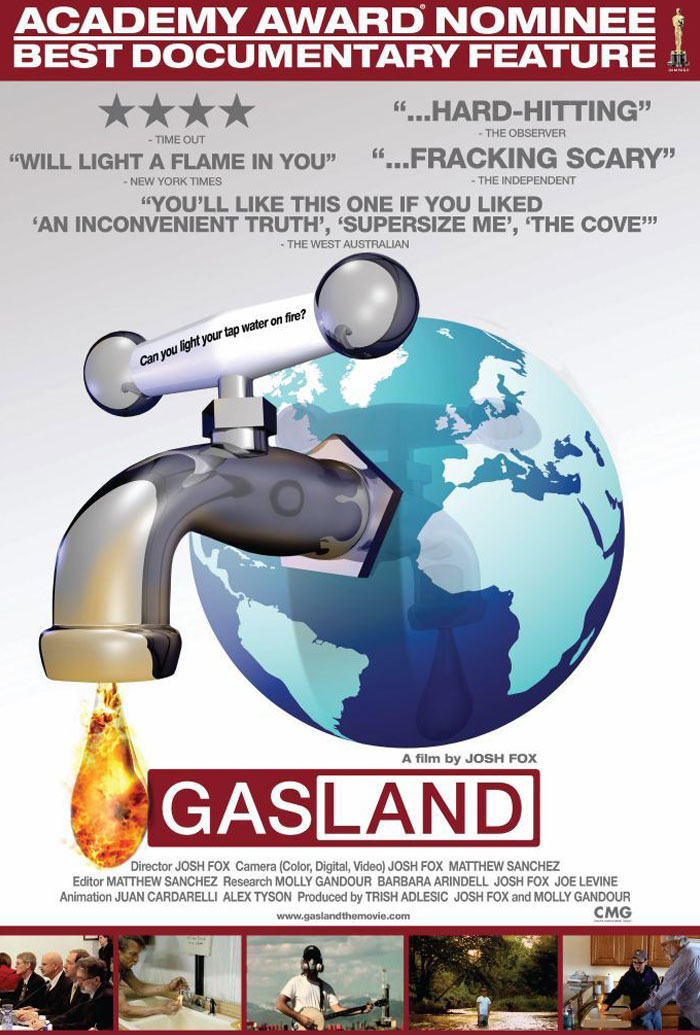 Can you light your tap water on fire?
A new technique of Natural Gas Drilling pioneered by Halliburton is sweeping across the world-- The Americas, Asia, Europe and North Africa. The controversial technique is called Hydraulic Fracturing.
It injects millions of gallons of toxic chemicals underground - Gas Companies say it's safe, but all across the United States it has been going haywire.
It's not too late to find out the truth.

GASLAND is a powerful personal documentary that confronts these questions with spirit, strength, and an uncanny sense of humor.
Gasland
Nominated – 83rd Academy Awards – Best Documentary Feature


Special Jury Prize Winner – Best US Documentary Feature – 2010 Sundance Film Festival


Production Status
Available for Immediate Delivery
Genre:
Documentary
Producers
Trish Adlesic, Josh Fox and Molly Gandour



Official site