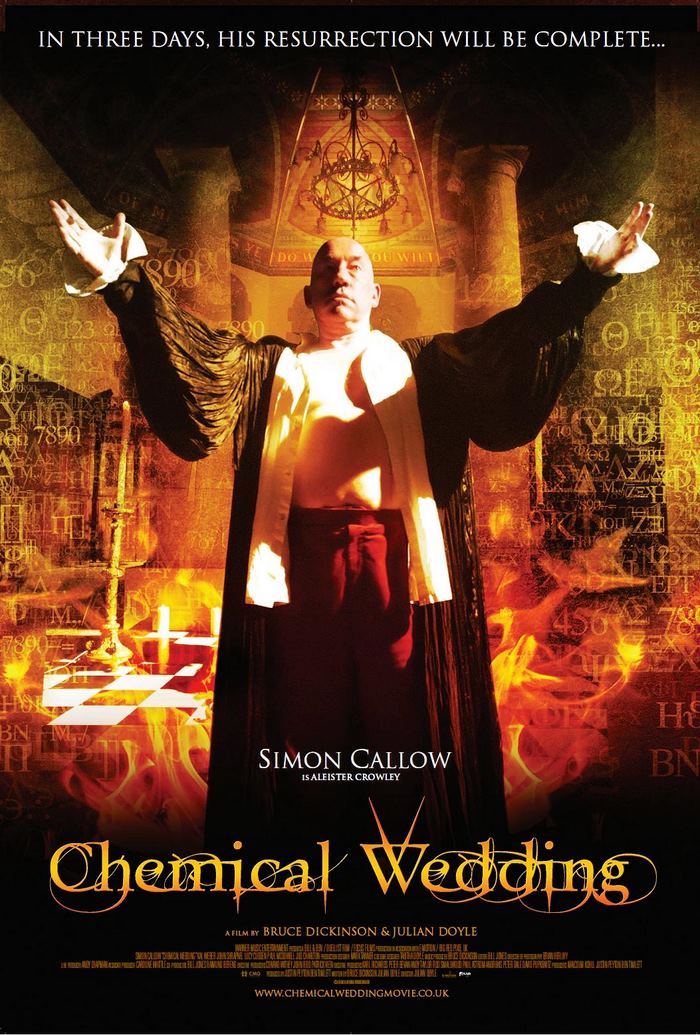 A modern day resurrection story, telling of the return of Aleister Crowley, dubbed The Most Evil Man in the World of Edwardian England. Set in Cambridge in 2000, Crowley's spirit is implanted in the body of a professor who proceeds to wreak havoc upon the faculty, staff and city while seeking to solidify his place in the present through and occult ceremony: the Chemical Wedding.

Lia, a graduate student and journalist, learns of a joint scientific venture to bring a state-of-the-art Virtual Reality suit from Cal Tech in California to Cambridge to be linked up to the Z93: the biggest, super-conductive computer in the world to assist in a study of the complexities of the human brain.

Heading the American team is Dr. Mathers. There is an immediate attraction between the red-haired graduate student and the handsome physicist. Mathers' counterpart is Dr. Neuman, the main programmer for the Z93, who is also an obsessive follower of Aleister Crowley and has entered his black magic ceremonies and occult equations into the Z93.

Neuman sees the Virtual Reality suit as the vehicle to perform an occult union between computer and brain. His accomplice, Dr. Haddo, a classics lecturer is coerced to put on the suit to perform this union. After a few moments in the suit, the computer floods his brain with wild, occult images. Haddo breaks loose from the suit and escapes the laboratory, a changed man. Haddo 'becomes' Crowley and starts to live out Crowley's wildest fantasies.
Chemical Wedding
Production Status
Previously Licensed
Genre:
Occult Thriller
Starring
Simon Callow
Lucy Cudden
Kal Webber
Director
Julian Doyle (2nd unit director and editor of the Monty Python series - including Life of Brian, The Holy Grail, and Terry Gilliam's Brazil and Time Bandit)
Producers
David Pupkewitz, Malcolm Kohll, Ben Timlett and Justin Peyton