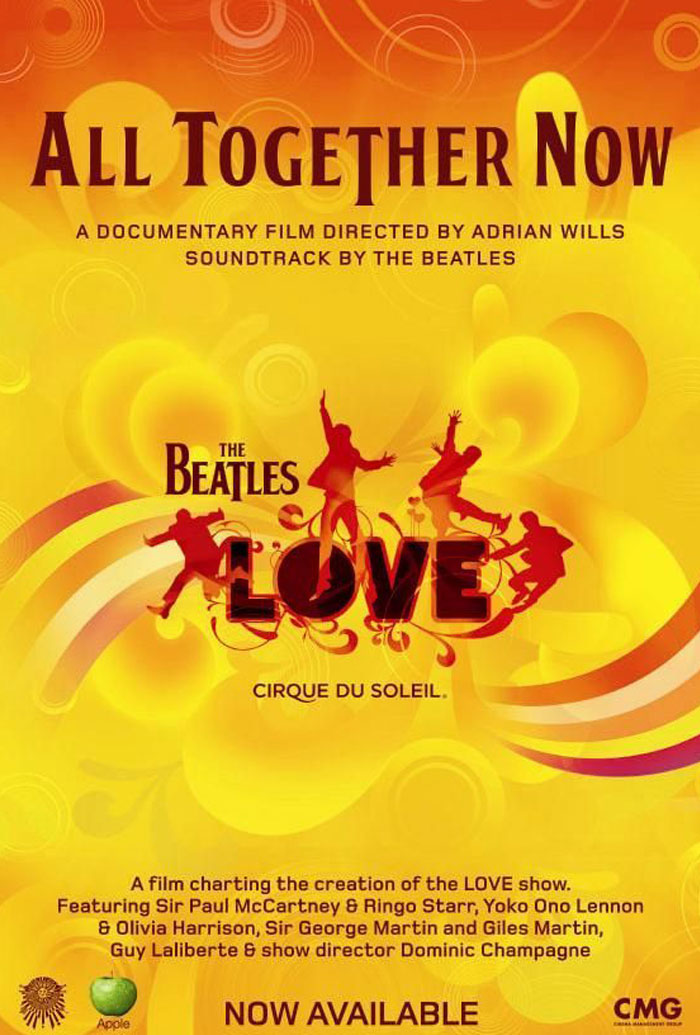 The story behind the unique partnership between The Beatles and Cirque du Soleil that resulted in the Las Vegas stage production of "LOVE" and the double Grammy-winning album of the same name.
All Together Now
Production Status
Previously Licensed
Genre:
Documentary
Starring
FEATURING:
Sir Paul McCartney & Ringo Starr, Yoko Ono Lennon & Olivia Harrison, Sir George Martin and Giles Martin, Guy Laliberte and show director Dominic Champagne.
Director
Adrian Wills recorded early meetings between Cirque & Apple Corps' creative teams, as well as contributions from Sir Paul McCartney, Ringo Starr, Yoko Ono Lennon and Olivia Harrison discussing how The Beatles' music could be used in a different way. We hear about the decision to utilize the talents of Sir George Martin and his son Giles Martin to produce what became a 90-minute soundscape created from The Beatles' multi-track recordings and how this new audio adventure was being quietly worked on in the famous Abbey Road Studios in London, whilst the first creative ideas for the show were being formulated in Montreal.
Producers
Martin Bolduc, Jonathan Clyde


Official site