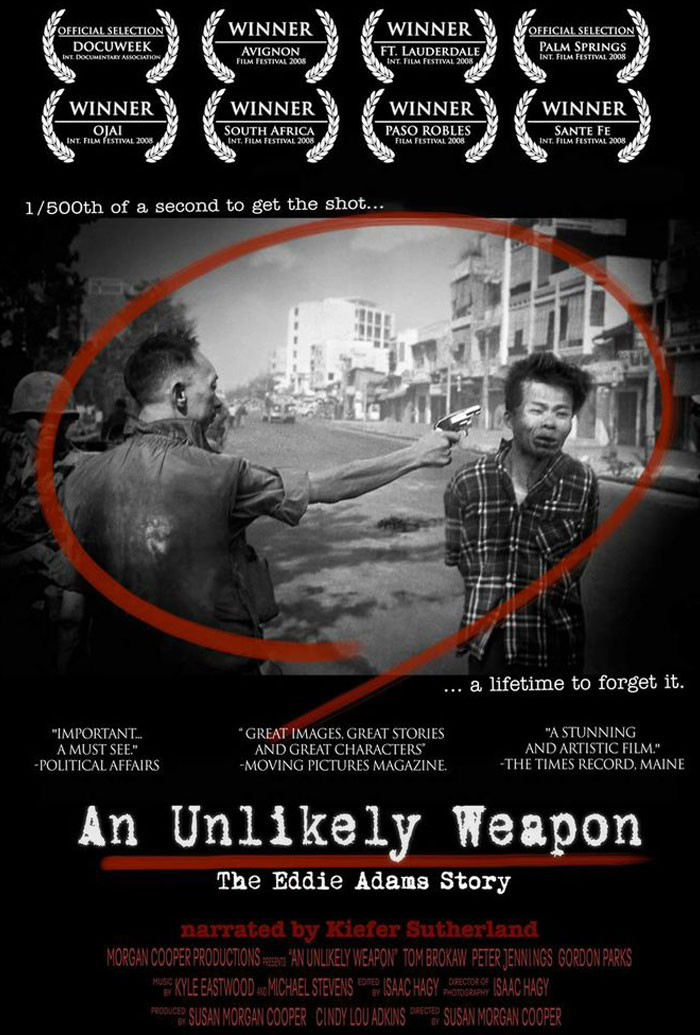 Eddie Adams photographed 13 wars, 6 American presidents and every cultural and historical figure of the last 50 years. His Pulitzer Prize winning photograph, The
Siagon Execution, was credited with helping end the Vietnam War.
An Unlikely Weapon
Production Status
Available for Immediate Delivery
Genre:
Documentary
Starring
NARRATED BY: Kiefer Sutherland
FEATURING: Sigourney Weaver, Peter Jennings, Tom Brokaw, Pres. Bill Clinton, Christie Brinkley, Kevin Kline...
Director
Susan Morgan Cooper
Producers
Susan Morgan Cooper, Cindy Lou Adkins

"Important... a must see"


- Political Affairs Magazine

"Three Stars"


- New York Post

"Great images, great stories, great characters"


- Moving Pictures Magazine
Official site